As a brand who is passionate about helping people keep their skin healthy, Vaseline wanted to promote the new Healthy White Sun + Pollution lotion that helps protect the skin from city aggressors (UV rays, pollution, smoke, stress). 
Extending the #StepUp campaign into local city context, #StepUp and #TakeOnTheCity  
 motivates and enables modern urbanites to keep going and pursue 
their passion 
despite 
external 
challenges, by ensuring they are fully prepared with Vaseline.
The campaign is amplified online and offline through #TakeOnTheCity challenge in 3 cities (Jakarta with Ayla Dimitri on Fashion edition - Yogyakarta with Sarah Azka on Travel edition - Bandung with Fathia Izzati on Music edition), inviting passionistas to #StepUp and #TakeOnTheCity with their respective role models in their selected field. 
As the result of this campaign, we garner more than 7 million views within 2 months time, double our Instagram followers from 15 to 30K, generate high levels of social engagement, and raise brand awareness/ interest rate.
View the Instagram story highlights 
@vaselineid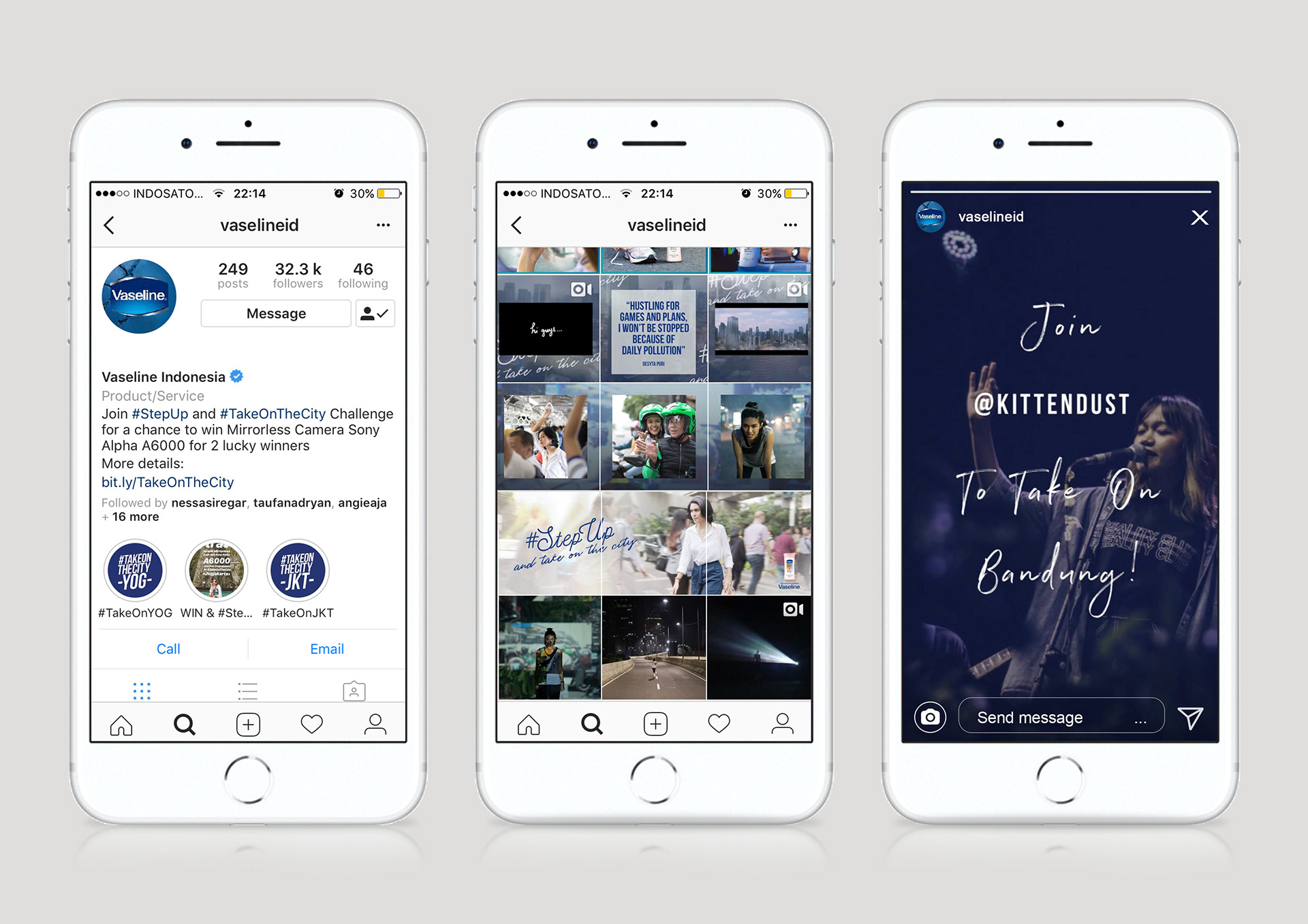 Creative Group Head: Evelyn Wongsosaputro
Art Director: Evelyn Wongsosaputro, Maura Soewarna
Copy Writer: Evelyn Wongsosaputro, Maura Soewarna
Designer: Marco Adriaansz
Agency: Ogilvy One Worldwide