Indonesian women today are busier than ever as they progress to passion driven careers with different level of exposure to their mental state and skin. 
To get Indonesian women to trade up to the new premium Vaseline line, we tapped into a new breed of driven progressive women who have stepped up their game and made successful careers out of their passions.  
#StepUp serves as an inspiration to all Indonesian women and challenge them to #StepUp their game, both in their careers and in their choice of skincare.
This resulted in a digital campaign that gives the brand a fierce facelift, a new tone & spirit, that soon became the talk of the town.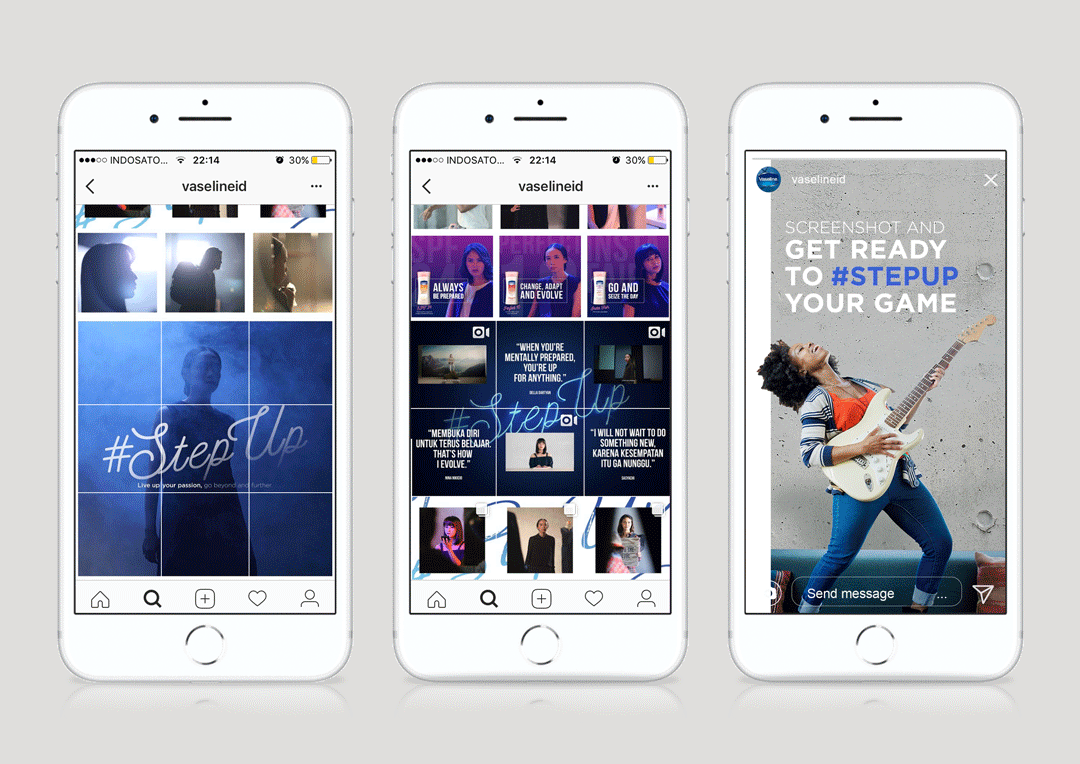 Creative Group Head: Evelyn Wongsosaputro
Art Director: Evelyn Wongsosaputro, Maura Soewarna
Copy Writer: Evelyn Wongsosaputro, Maura Soewarna
Designer: Marco Adriaansz