New brand campaign for Marie France Bodyline premier slimming centre.  
"YOUR BODY IS A WORK OF ART"
The human body is God's masterpiece – which is why our body deserves respect, attention 
and commitment in order to achieve perfection. With its advanced and personalised 
programs, Marie France Bodyline can help sculpt your figure into your ideal shape.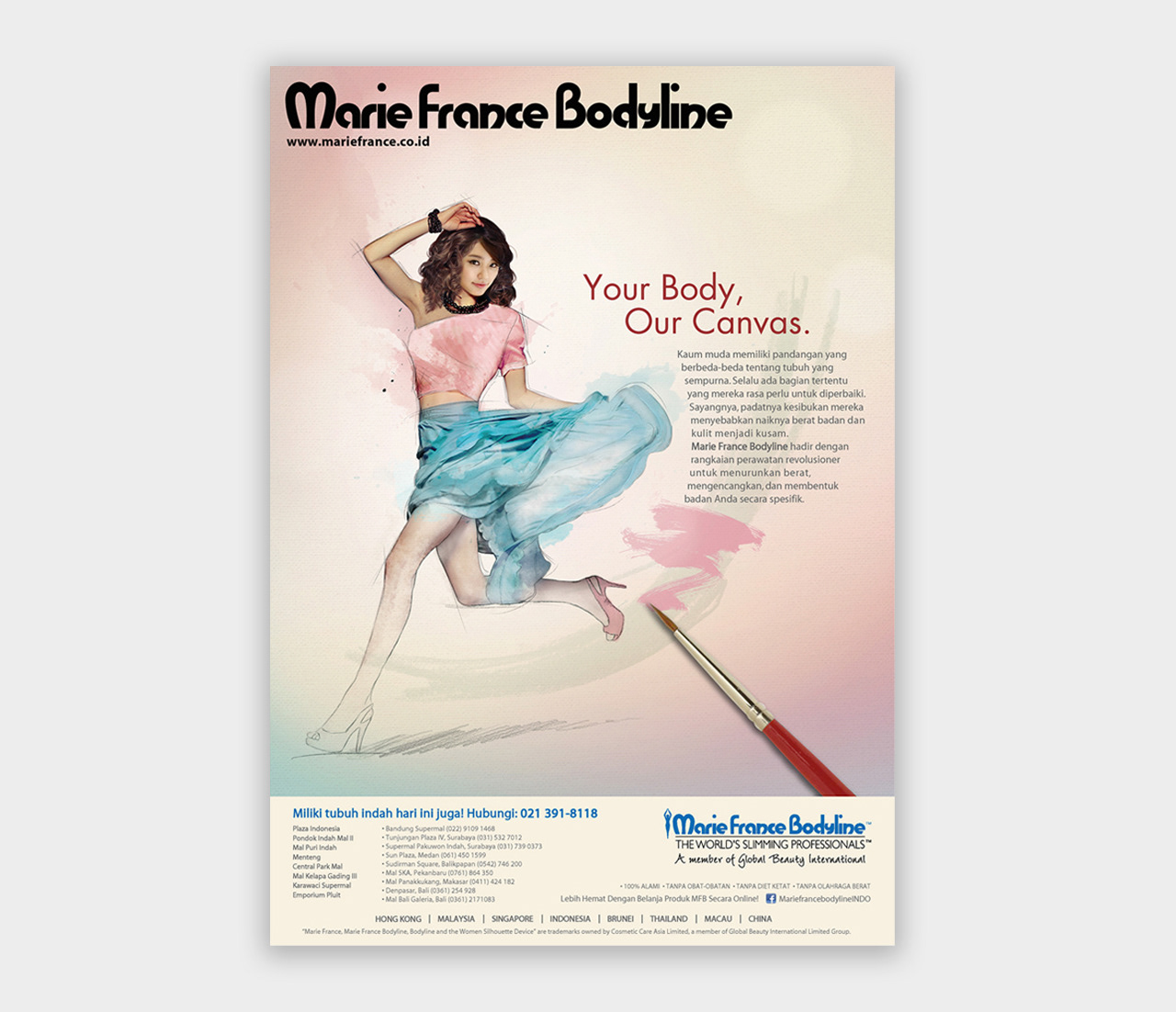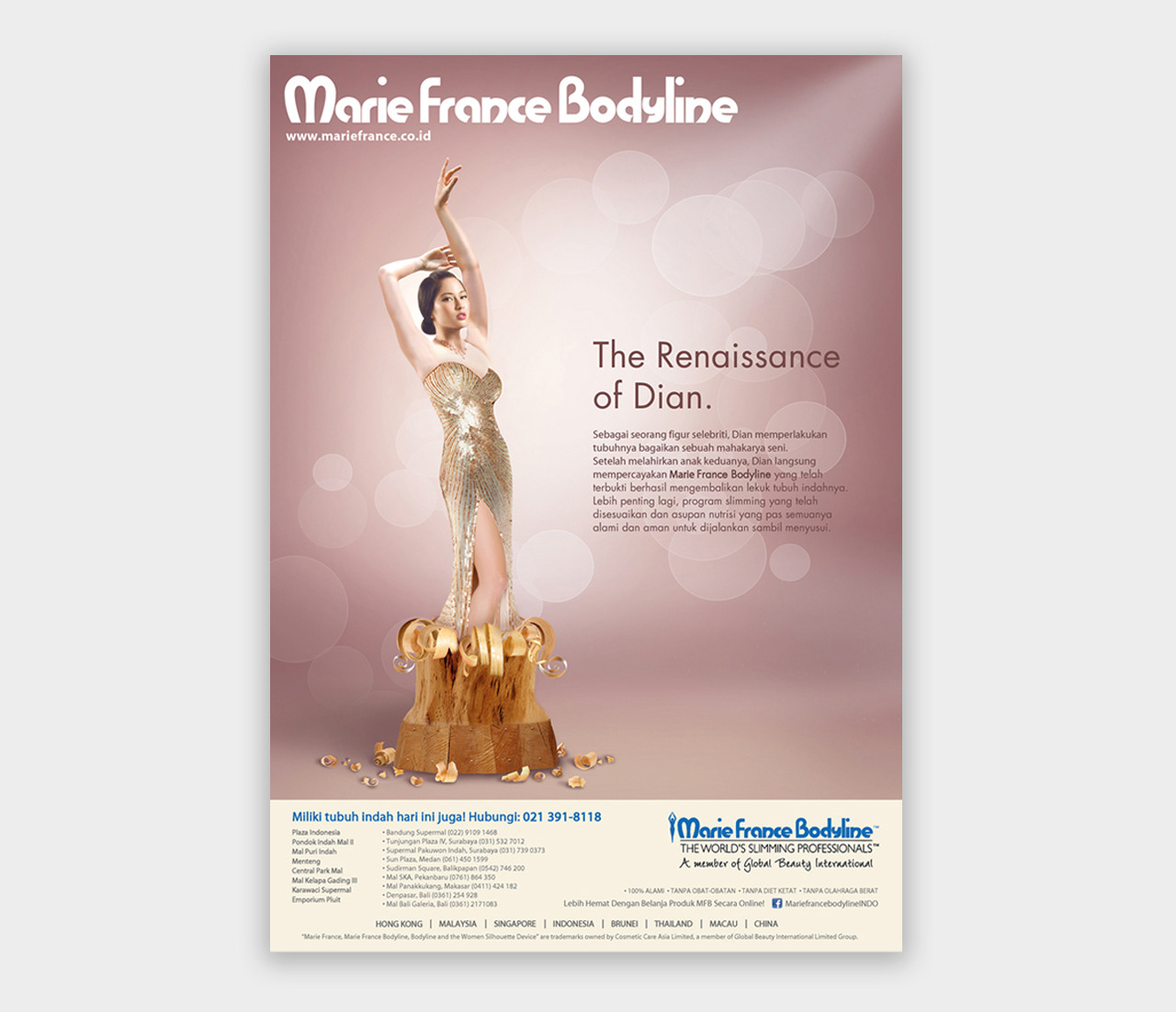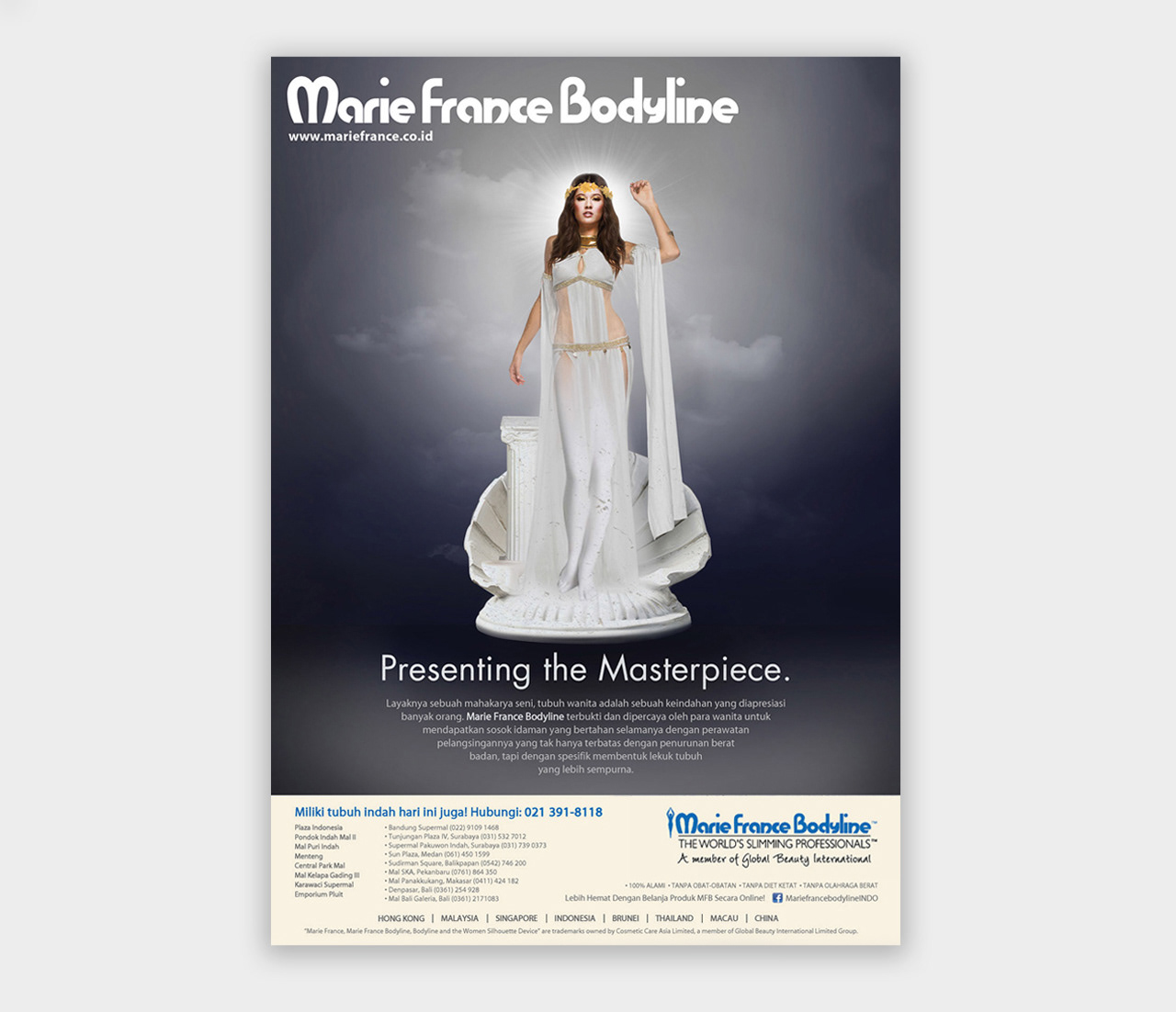 Creative Director: Ronny Pratama
Art Director: Evelyn Wongsosaputro
Copy Writer: Andika Pandjaitan
Designer: Evelyn Wongsosaputro, Yuliyani Zhuang
Agency: Y&R/ The Campaign Palace
, Indonesia