Launch campaign for Pizza Hut's New Limited Time offer Black Meat Monsta Cruncheeze - soft black pizza combined with crunchy cheese crust. 
Using "Orchestra" as a visual device to communicate the harmonious & luxurious "soft inside and crunchy outside" eating experience. The "Cruncheeze" sound becomes a beautiful melody that further escalate the musical composition.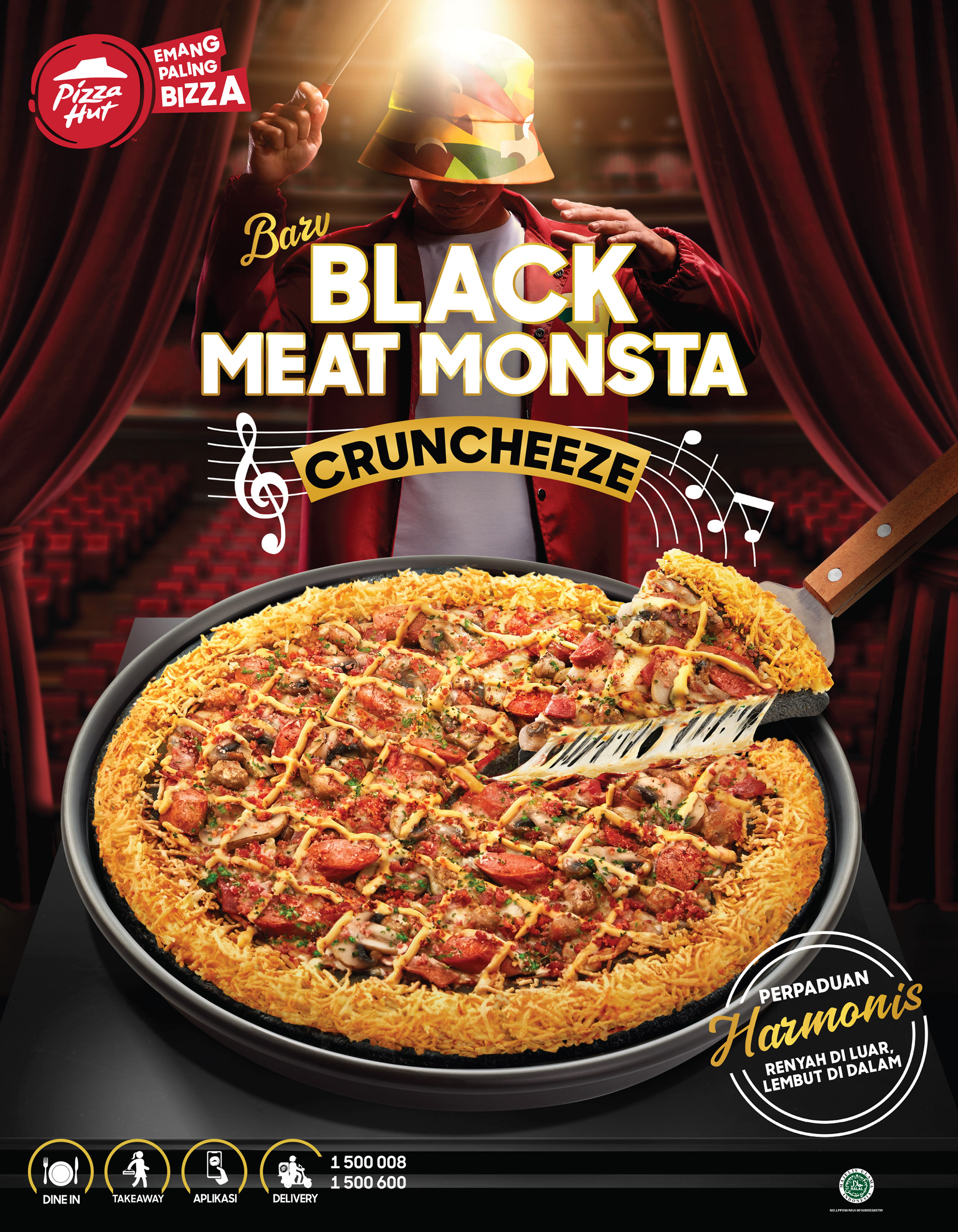 Engaging and sparking curiosity with the Black Meat Monsta Cruncheeze Instagram filter where audience can try and "taste" the crunch through audio-visual experience. 
Chief Creative Officer: Adrian Miller
Creative Director: Evelyn Wongsosaputro
Art Director: Affan Ryandi, Jonathan Ronaldo
Copy Writer: Reagan Wijaya, Cessita Putri